Inktober
---
Every October, artists all over the world take on the Inktober drawing challenge by doing one ink drawing a day the entire month. 
Jake Parker initiated Inktober in 2009 as a challenge to improve his inking skills and develop positive drawing habits. It has since grown into a worldwide endeavor with thousands of artists taking on the challenge every year.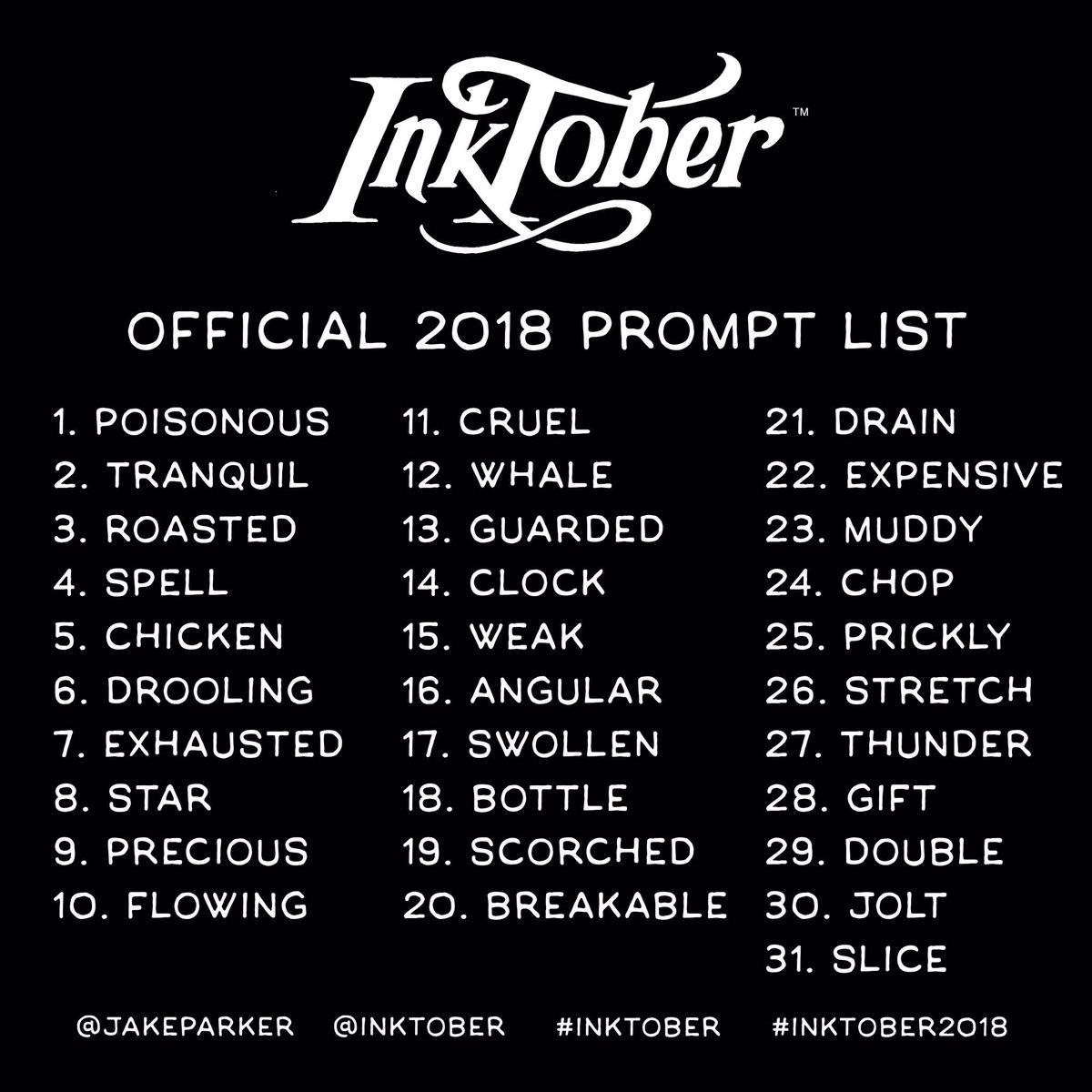 Inktober guidelines:
1) Make a drawing in ink (you can do a pencil under-drawing if you want).
2) Post it online
3) Hashtag it with #inktober and #inktober2018

Text and Image source: https://inktober.com/
Inktober is about growing and improving and forming positive habits, so the more you're consistent the better. Now go make something beautiful.
Anyone can do Inktober, just pick up a pen and start drawing. To kick start your Inktober journey, we're offering 15% off all items under this category! Just use the code INKTOBER during checkout.