This year we've got another techo cover designed by children's book illustrator Ryoji Arai. It promises to bring joy, amusement, and hope to its user.

The cover shows a blue bird all dressed up in a beret and necklaces. She's prim and proper on the front cover, but on the back she's got her wings open, ready to fly. The printed design captures all the details of Arai's original work, which was painted with acrylics, filled in with colored pencils, and layered with lots of lineart and color.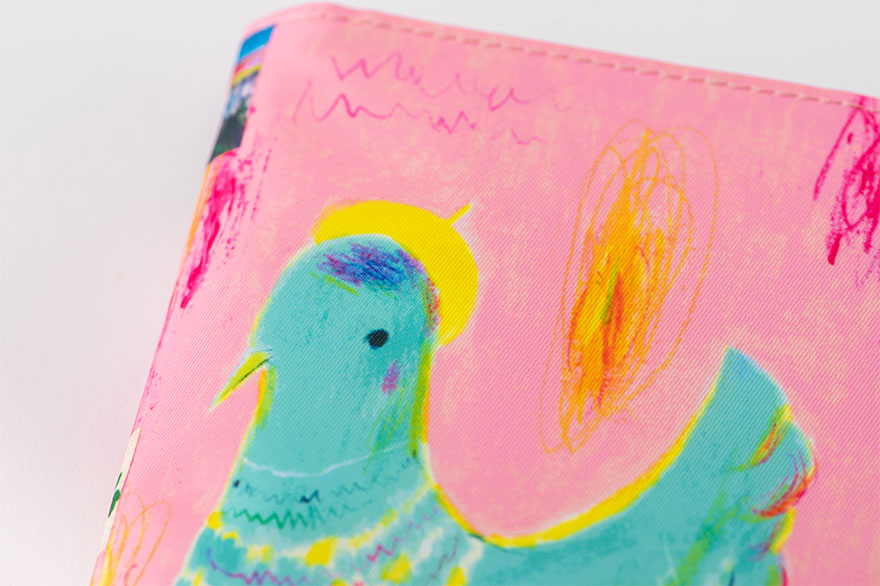 Around the spine is a collage with small photographs with added colors. Maybe it's a selection of all the things this bird has seen when flying around the world, or maybe it's all in her head. Either way, you'll be filled with imagination as you take in all the details in this design.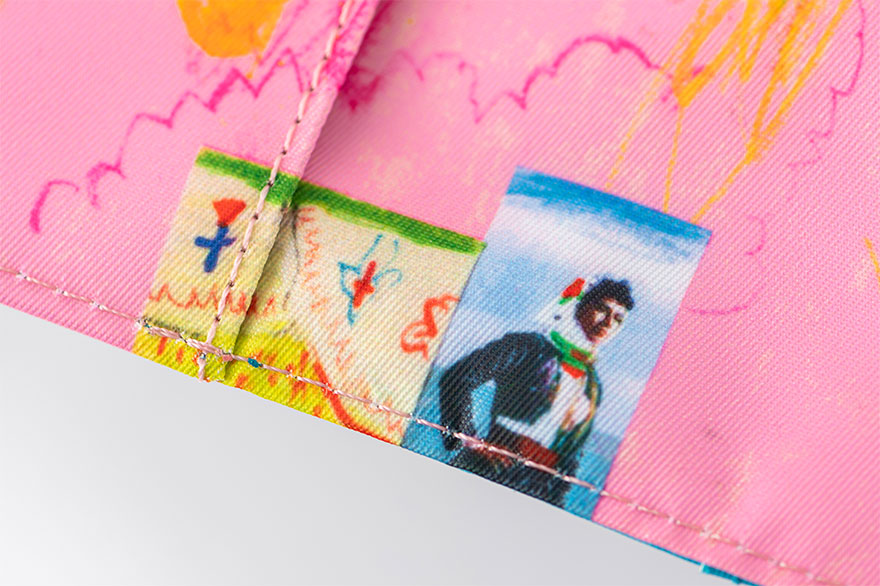 The light blue interior is reminiscent of a clear blue sky, and its energizing color scheme is topped off with yellow and pink bookmarks.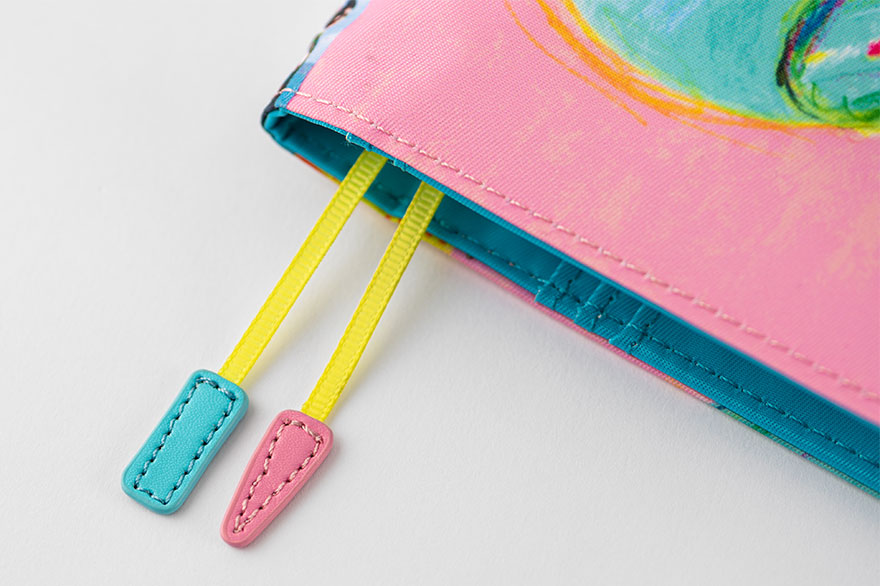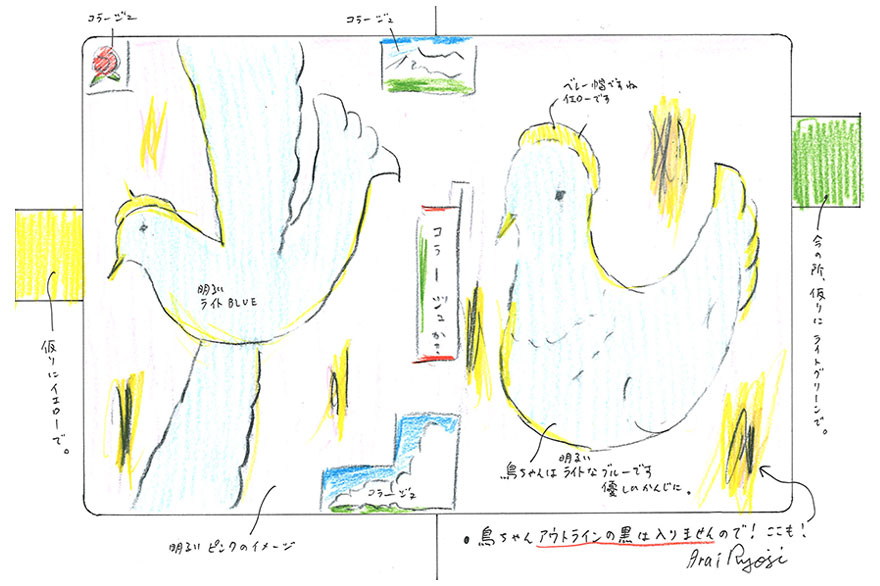 *A portion of the sales of this cover will be donated to a Japanese animal rescue shelter Rencontrer Mignon and will be used for animal welfare.
Sold separately is the Cover on Cover. In addition to protecting your cover from wear and tear, the Cover on Cover is a great place to store postcards, pictures, and other decorations to customize your cover at any time.

Cover
Size

A6 size
W: 117 x H: 165 x T: 20 mm / W: 4.6" x H: 6.5" x T: 0.8"
*Excluding pen holders
*Specifications may vary slightly

Main material

Polyester
Book (Original / Japanese / April Start)
Size

A6 size
W: 105 x H: 148 x T: 14 mm / W: 4.1" x H: 5.9" x T: 0.6"
*Actual book size may vary slightly

Language

Japanese

Pages

464 pages

Binding

Stitch-binding

Paper Type

Thin, light Tomoe River paper resistant to bleeding and designed for planners.

Graph Paper Size

3.7 mm
*Monthly pages are 3.45 mm

Yearly Calendar

2020, 2021, 2022

Yearly Index

Feb. 2021 - May. 2022 (8 pages)

Monthly Calendar

Feb. 2021 - May. 2022 (32 pages)

Daily Pages

Apr. 1 2021 - Mar. 31, 2022 (377 pages)
*A blank two-page spread is featured at the very beginning of the book to provide a free area when starting out the book.
*A page is included at the beginning of each month to help in planning ahead.
*All daily pages include daily quotes.

Daily Quotes

One per day (Japanese)

Weekly Pages

Not included

Memo Pages

13 pages

Informational Pages

Time Table / Graph Paper / Favorites / My 100 / Solar Terms / Weather Terms for your Techo / Basic Posture Techniques / Finding New "Likes" / Emergency Preparedness / Conversion Chart / Getting the most of Hobonichi / Gifts / Age Table / Addresses (for 6 people) / Personal Notes

Listed Information

Day of the year / Week of the year (listed on monthly calendars) / Old lunar calendar / Rokuyo (traditional Japanese lunisolar calendar) (listed on monthly calendars) / Solar terms / Japanese holidays / Moon phase 
Note: The Hobonichi Techo's Tomoe River paper is designed to prevent bleed-through, but some fountain pens and water-based ink pens are not compatible with this paper. When switching to a new pen, we recommend testing the pen somewhere in the book, such as the back memo pages, to see if the ink bleeds through or takes an especially long time to dry.

For the full collection of Hobonichi items; https://www.stickerrificstore.com/hobonichi