For many, task of managing schedules have moved to digital. For those, the importance of planners is now more on being able to reflect on one's days to make their lives more productive or meaningful. Kokuyo newly introduces this DAYs mini diary as their new daily diary.
Kokuyo Jibun Techo DAYs mini is "one day one page diary" and separated into a half year x 2 notebooks.
In this Kokuyo Jibun Techo Days daily planner you can write multiple information on the same page, such as planning and journaling, work and private tasks. Alternatively, you'll find more space to write about their day.

The Kokuyo Days Jibun Techo features a T-Shaped timeline, monthly index pages to organize the highlights of the month, Kokuyo's signature thin paper in two booklets.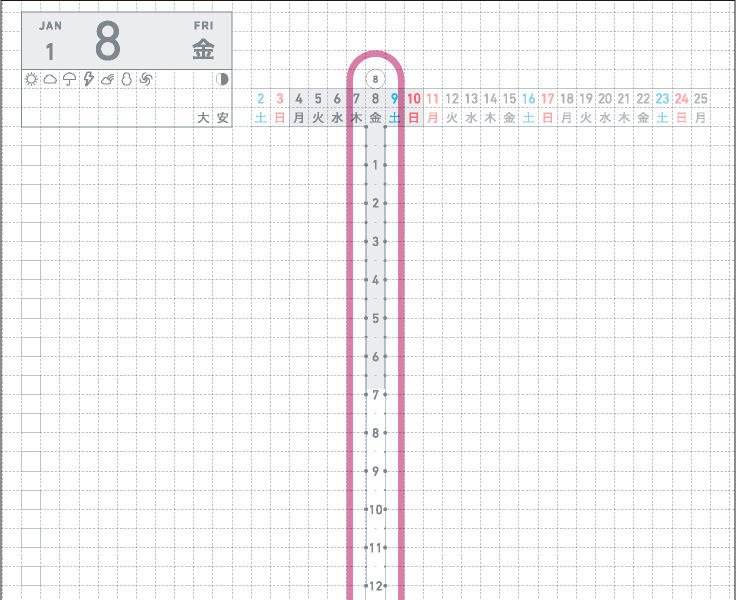 T-shaped timeline
A 24-hour timeline runs at the center of the page. The left and right side of the timeline can be used for different purposes, such as [Schedule and Tasks] or [Schedule and Journal]. The week before and after is also printed on the upper part so it is easy to schedule ahead.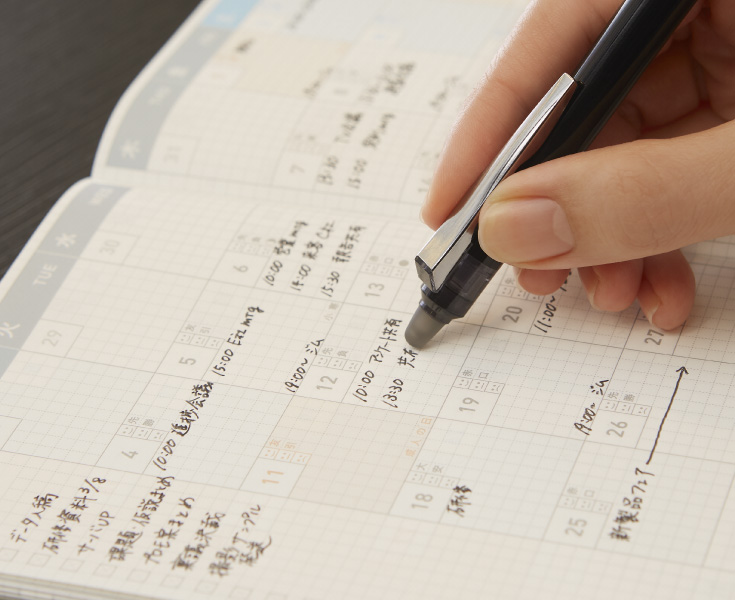 Monthly index page to organize the highlights of the month
The monthly index page lets you set goals for how you want to spend time this month, and then review after the month is over. This page lets you review the highlights of the month easily so that afterwards you will not have reread each page to find information.
Kokuyo original THIN paper for comfortable writing 
Inside pages use Kokuyo's original THIN paper developed for Jibun techo. Enables comfortable writing with various pens and lightweight for portability.
Divided in 2 booklets for portability 
The year is divided in 2 booklets so it is light and easy to carry around.

Details:
Counts 112 sheets (124 pages)
Runs from Jan 1 to June 30 (booklet 1) and Jul 1 to Dec 31 (booklet 2)
Features Kokuyo original THIN paper (52 gsm)

Kokuyo Jibun Techo Diary x Misc-store Amsterdam