Born in 1922, Samiro Yunoki became fascinated by the Japanese folk art movement while working at the Ohara Museum of Art in 1946 and began studying the work of Soetsu Yanagi. After studying under Keisuke Serizawa he began exhibiting his own stencil-dyed art. Yunoki, a frequent exhibitor at the Kokugakai Exhibition and an emeritus professor at Joshibi University of Art and Design, works in a number of other media as well, including wallpaper, printmaking, and books. He won a bronze medal at the Brussels World's Fair in 1958.
There's a chair, and there's a bucket. The cover of this Weeks book perfectly captures the unassuming, day-in-the-life worldview of the Hobonichi Techo. The lovely artwork is by 97-year-old dye artist Samiro Yunoki, who even today is still actively creating art.

The outlines are painted over a simple white background with a bamboo brush. Inspired by Dutch delft tiles, the art on this techo is completed by the blue dotted on all four corners.

The material on the surface of the cover is slightly textured to the touch.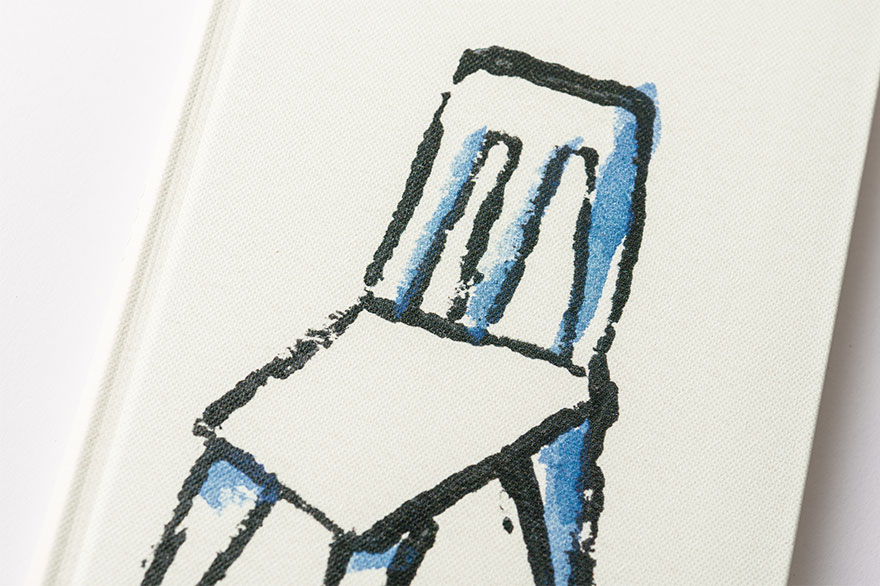 The spine reads 2021, and the bottom left of the back cover is embossed with the name Hobonichi.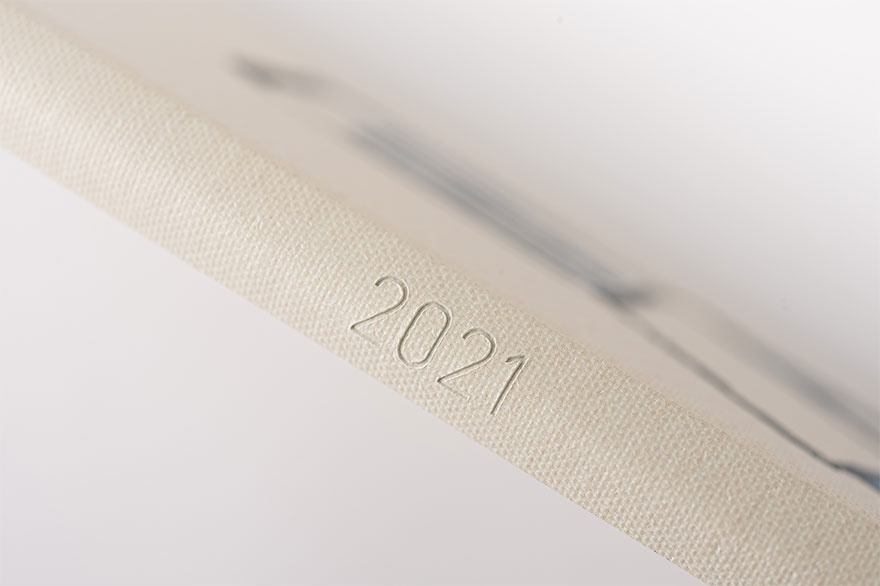 When asked why he chose a chair and bucket, Yunoki replied, "It's something that you see on a daily basis. There's something admirable about it." The art illustrates Yunoki's warm gaze at these things that are not special or fancy, but merely exist alongside us.

When you order this Hobonichi Techo Weeks, you'll receive a clear, adhesive corner pocket you can stick anywhere you like.




If you'd like storage space or a way to change up the look of your Weeks book, you can customize your book by pairing it with a Weeks cover which is also available for sale in store. 
Size

W: 94 x H: 188 x T: 10 mm / W: 3.7" x H: 7.4" x T: 0.4"
*Specifications may vary slightly

Main material

Synthentic canvas, paper

Language

Japanese

Pages

240 pages

Binding

Stitch-binding

Paper Type

Thin, light Tomoe River paper resistant to bleeding and designed for planners.

Graph Paper Size

3.55 mm

Yearly Calendar

2020, 2021, 2022

Yearly Index

Jan. - Dec. 2021 (2 pages)

Monthly Calendar

Dec. 2020 - Mar. 2022 (32 pages)

Daily Quotes

One per week (Japanese)

Weekly Calendar

Nov. 30, 2020 - Jan. 2, 2022 (114 pages)
*All weekly pages include quotes.

Graph Paper

71 pages

Informational Pages

Shorthand Note-Taking / Graph Paper / Using Common Items to Measure Size / My 100 / Solar Terms / Weather Terms for your Techo / Basic Posture Techniques / Emergency Preparedness / Age Table / Conversion Chart / Getting the most of Hobonichi / Contact List / Personal Notes

Listed Information

Week of the year / Rokuyo (traditional Japanese calendar) / Solar terms / Japanese holidays / Moon phase (weekly pages include every phase, monthly calendars only include full and new moon)

*The 2021 Weeks book is produced based on information as of April 2020. Holidays may be subject to change.
Note: The Hobonichi Techo's Tomoe River paper is designed to prevent bleed-through, but some fountain pens and water-based ink pens are not compatible with this paper. When switching to a new pen, we recommend testing the pen somewhere in the book, such as the back memo pages, to see if the ink bleeds through or takes an especially long time to dry.
For the full collection of Hobonichi items; https://www.stickerrificstore.com/hobonichi