Hiroshi Hatano is a photographer. Born in Tokyo in 1983. Has studied under advertising photographer Tsutomu Takasaki since 2010, and received the Nikon Juna 21 prize for his work "Marine Ruins." Moved out on his own and got married in 2011. Won the Epson Photo Grand Prix in 2012. His son was born in 2016. He was diagnosed in 2017 with multiple myeloma, a cancer he fights to this day.
Photographer Hiroshi Hatano's picture provides a youthful and refreshing cover for this Weeks book.

Spring Day is a photograph that was featured as the key visuals for Hatano's exhibition held in February 2020.

"Trying to explain one of my photographs in detail is really embarrassing," Hatano told us, but he was able to give us this background information.

-----
It was a year ago when I took this picture, on a sunny Sunday afternoon. We were at the penguin pool at the zoo, I think—or maybe it was beavers.

The cherry blossoms began to fall, and the petals collected on the pool's surface, casting shadows underneath.

I'd always focused on the petals themselves—never on their shadows. Their blurry outlines dotting the image was gorgeous, like silhouette art.

It's fun to discover new things by changing your perspective, or focusing on the big picture.
-----

The cover is printed with a glossy PP treatment to make the details in the photo as crisp and beautiful as possible.

The cover is foil-pressed in silver, with 2021 on the front and the Hobonichi logo and ©Hatano Hiroshi on the back.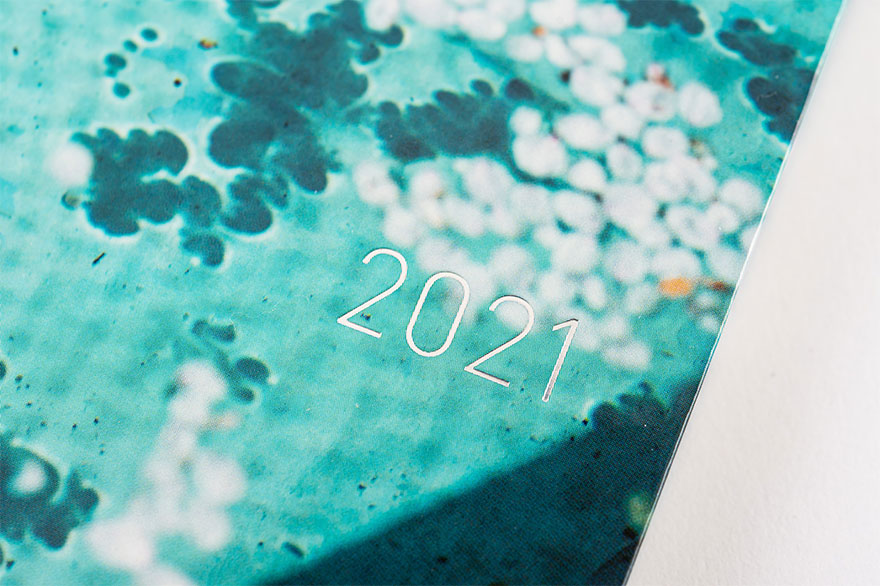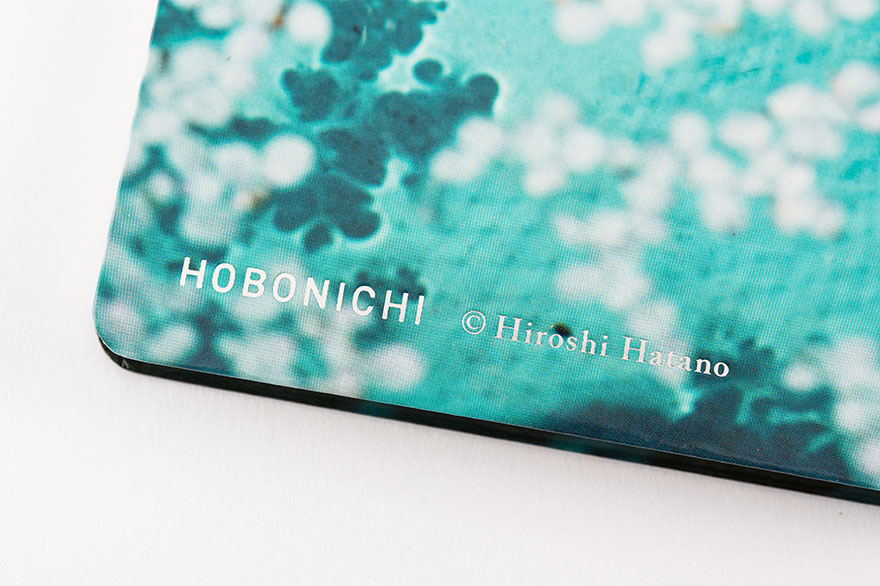 This Weeks book will be a joy to use when you can look at this stunning photograph again and again.

When you order this Hobonichi Techo Weeks, you'll receive a clear, adhesive corner pocket you can stick anywhere you like.




If you'd like storage space or a way to change up the look of your Weeks book, you can customize your book by pairing it with a Weeks cover which is also available for sale in store. 
Size

W: 94 x H: 188 x T: 10 mm / W: 3.7" x H: 7.4" x T: 0.4"
*Specifications may vary slightly

Main material

PP coated paper, paper

Language

Japanese

Pages

240 pages

Binding

Stitch-binding

Paper Type

Thin, light Tomoe River paper resistant to bleeding and designed for planners.

Graph Paper Size

3.55 mm

Yearly Calendar

2020, 2021, 2022

Yearly Index

Jan. - Dec. 2021 (2 pages)

Monthly Calendar

Dec. 2020 - Mar. 2022 (32 pages)

Daily Quotes

One per week (Japanese)

Weekly Calendar

Nov. 30, 2020 - Jan. 2, 2022 (114 pages)
*All weekly pages include quotes.

Graph Paper

71 pages

Informational Pages

Shorthand Note-Taking / Graph Paper / Using Common Items to Measure Size / My 100 / Solar Terms / Weather Terms for your Techo / Basic Posture Techniques / Emergency Preparedness / Age Table / Conversion Chart / Getting the most of Hobonichi / Contact List / Personal Notes

Listed Information

Week of the year / Rokuyo (traditional Japanese calendar) / Solar terms / Japanese holidays / Moon phase (weekly pages include every phase, monthly calendars only include full and new moon)

*The 2021 Weeks book is produced based on information as of April 2020. Holidays may be subject to change.
Note: The Hobonichi Techo's Tomoe River paper is designed to prevent bleed-through, but some fountain pens and water-based ink pens are not compatible with this paper. When switching to a new pen, we recommend testing the pen somewhere in the book, such as the back memo pages, to see if the ink bleeds through or takes an especially long time to dry.
For the full collection of Hobonichi items; https://www.stickerrificstore.com/hobonichi