Children's book author Shaun Tan's work draws you in with warming, delicate drawings where reality and fantasy coexists. This techo cover features one of his most renowned works, Arrival (published in 2006).

Arrival is a graphic novel about migration that took Tan five years to create. Totally wordless, each page pulls readers further and further into its world.

The illustration of this cover is of the town where the protagonist arrives, and is one of the most iconic scenes in Arrival. The scenery seems fantasy-esque but exudes a nostaligic feel the same time. As you spend your time to carefully observe the detailed drawing, you may feel as if you're building up your own story in your mind, even if you have never read the book before.

Find the cute, interesting creature that appears in the story on the cover interior.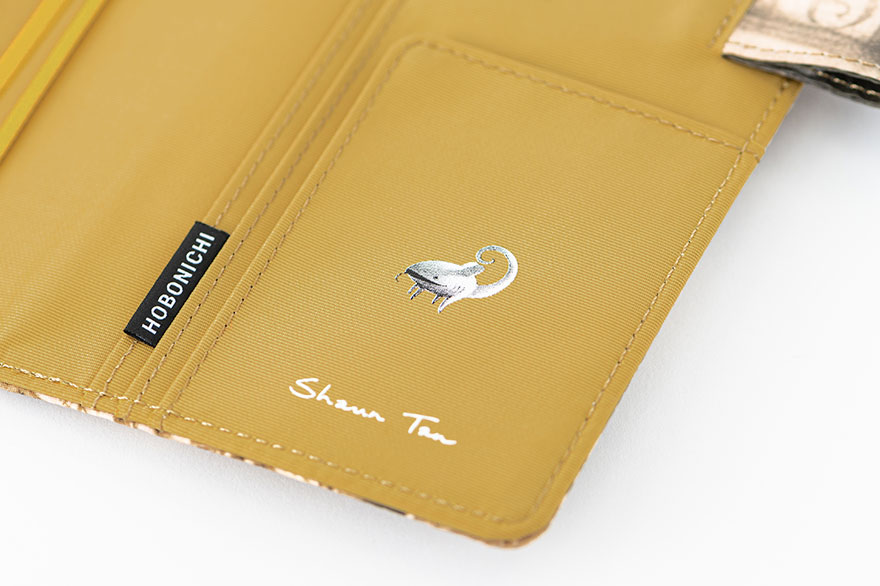 The pen holders are also illustrated.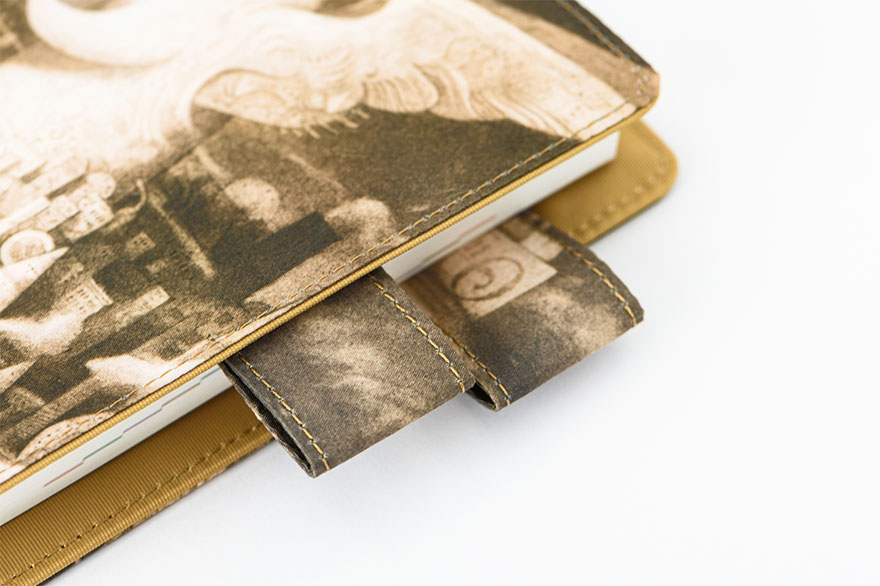 Blending the extraordinary with a planner, an item you use everyday. Carrying a different world with you. This might be the trigger to spread your wings of imagination. This cover is perfect for those about to step into a new world.
Sold separately is the Cover on Cover. In addition to protecting your cover from wear and tear, the Cover on Cover is a great place to store postcards, pictures, and other decorations to customize your cover at any time.

Cover
Size

A6 size
W: 117 x H: 165 x T: 20 mm / W: 4.6" x H: 6.5" x T: 0.8"
*Excluding pen holders
*Specifications may vary slightly

Main material

Polyester
Book (Planner / English / January Start)
Size

A6 size
W: 105 x H: 148 x T: 14 mm / W: 4.1" x H: 5.9" x T: 0.6"
*Actual book size may vary slightly

Language

English

Pages

448 pages

Binding

Stitch-binding

Paper Type

Thin, light Tomoe River paper resistant to bleeding and designed for planners.

Graph Paper Size

4 mm

Yearly Calendar

2021, 2022

Yearly Index

Dec. 2020 - Mar. 2022 (8 pages)

Monthly Calendar

Dec. 2020 - Mar. 2022 (32 pages)

Daily Pages

Jan. 1 - Dec. 31, 2021 (377 pages)
*A blank two-page spread is featured at the very beginning of the book to provide a free area when starting out the book.
*A page is included at the beginning of each month to help in planning ahead.
*Every two-page daily page spread includes one daily quote.

Daily Quotes

One quote per two-page spread (English)

Weekly Pages

Not included

Memo Pages

18 pages

Informational Pages

Important Contacts / International Size Charts / Conversion Table / My 100 / The Japanese Bread Shop / Personal Notes

Listed Information

Day of the year / Week of the year (listed on monthly calendars and daily pages) / Moon phase (daily pages include every phase, monthly calendars only include full and new moon)
Note: The Hobonichi Techo's Tomoe River paper is designed to prevent bleed-through, but some fountain pens and water-based ink pens are not compatible with this paper. When switching to a new pen, we recommend testing the pen somewhere in the book, such as the back memo pages, to see if the ink bleeds through or takes an especially long time to dry.
For the full collection of Hobonichi items; https://www.stickerrificstore.com/hobonichi