Kodue Hibino was born in Shizuoka and a graduate of Tokyo University of the Arts, she's worked as a costume artist in theatre, ballet, advertising, dance, film, and TV. Today she is responsible for costumes in diverse places including NHK Education TV's Nihongo De Asobo, kabuki performances like "In the Forest, Under Cherries in Full Bloom," and plays by NODA MAP such as "Footprint Princess" and "Q: A Night at the Kabuki." She also runs a workshop called "Little Creatures Lab."

This cover is adorned by colorful flowers drawn by costume artist Kodue Hibino. Simply looking at it will uplift your mood.

The base is a refreshing white that shows off the colorfulness of the flowers. The base is a dark gray that makes each flower stand out. The white flowers in particular are printed with silkscreen on a regular print textile, which creates depth to this piece and acts as an accent.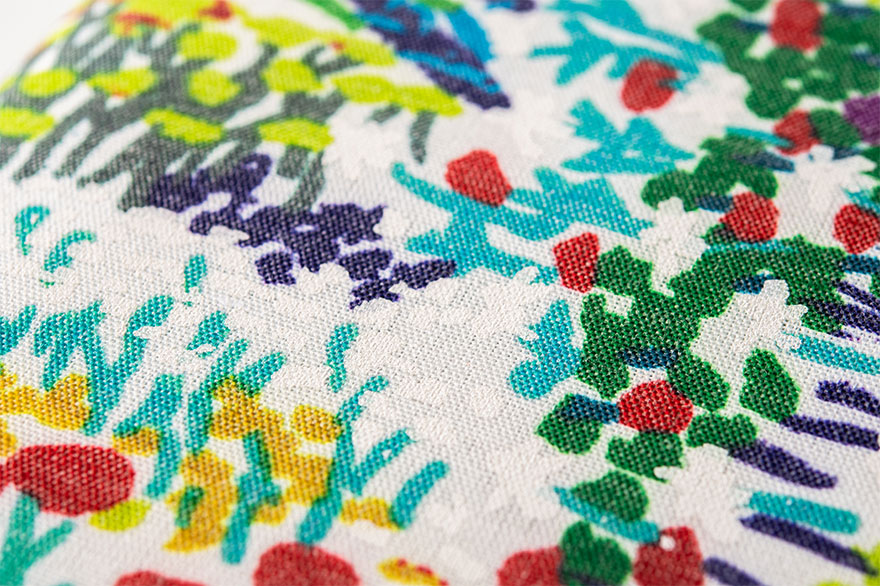 The cover interior is a calming gray, with a color as blue as a clear sky for the bookmarks. The ends of the bookmarks are adorned with charms that were made with an image of butterflies flying around flower beds ("kadan" means flower bed in Japanese) in mind.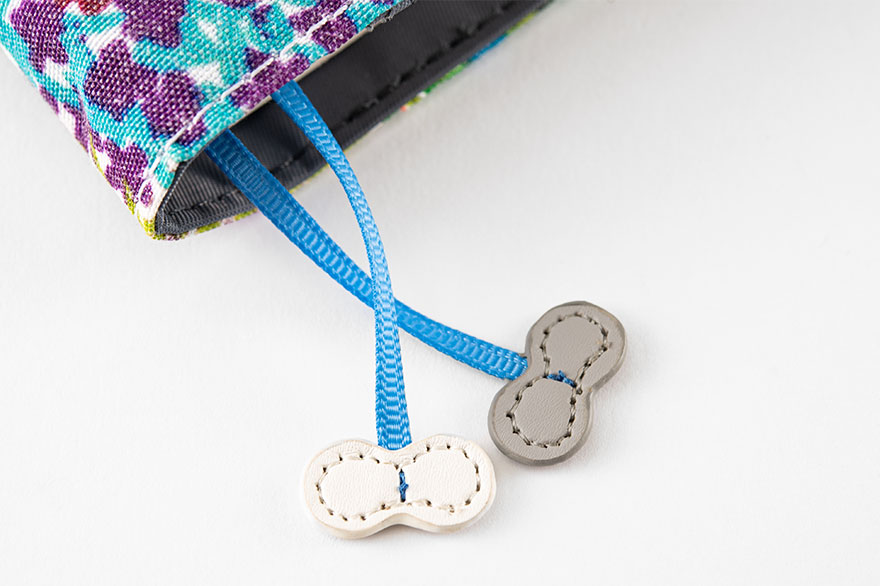 The act of simply putting a few flowers in a normal room will make your heart sing. Feel the same presence with this kadan cover.
Cover
Size

A5 size
W: 162 x H: 228 x T: 20 mm / W: 6.4" x H: 9.0" x T: 0.8"
*Excluding pen holders
*Specifications may vary slightly

Main material

Polyester
Book (Cousin / Japanese / January Start)
Size

A5 size
W: 148 x H: 210 x T: 17 mm / W: 5.8" x H: 8.3" x T: 0.7"
*Actual book size may vary slightly

Language

Japanese

Pages

544 Pages

Binding

Stitch-binding

Paper Type

Thin, light Tomoe River paper resistant to bleeding and designed for planners.

Graph Paper Size

3.7 mm
*Monthly pages are 3.45 mm

Yearly Calendar

2020, 2021, 2022

Yearly Index

Jan. 2021 - Dec. 2021 (4 pages)

Monthly Calendar

Dec. 2020 - Mar. 2022 (32 pages)

Daily Pages

Jan. 1 - Dec. 31, 2021 (377 pages)
*A blank two-page spread is featured at the very beginning of the book to provide a free area when starting out the book.
*A page is included at the beginning of each month to help in planning ahead.
*All daily pages include daily quotes.
Note: The Hobonichi Techo's Tomoe River paper is designed to prevent bleed-through, but some fountain pens and water-based ink pens are not compatible with this paper. When switching to a new pen, we recommend testing the pen somewhere in the book, such as the back memo pages, to see if the ink bleeds through or takes an especially long time to dry.
For the full collection of Hobonichi items; https://www.stickerrificstore.com/hobonichi