[PRE-ORDER] 2020 Hobonichi A6 Liberty Fabrics Planner // Royal Rose
This item is currently not available and/or is currently sold-out in both our online and physical store. If your order contains a pre-order item and an item which is in stock, both will not be shipped until they are both ready. Use the code PREORDER for 5% off your Pre-Order item.

Royal Rose is a repeating, stylized pattern of refreshing light-blue roses and gray leaves that gives it a sophisticated look. The center of the flowers are accented with orange.

Liberty originated in England, and the pattern was inspired by the Tudor Rose woodcuts found in the architecture of King's College at Cambridge.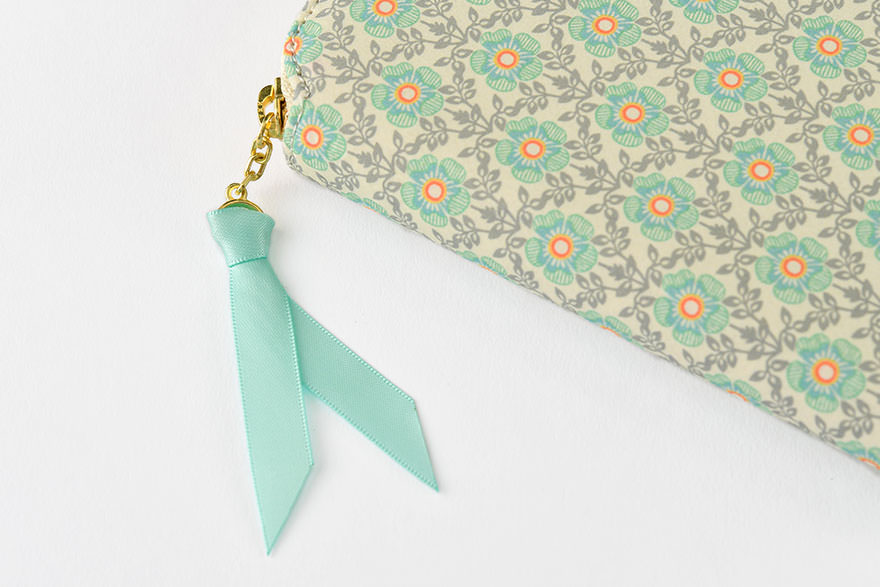 The zipper is a luxurious gold with a light blue ribbon. The interior is a gentle cream color.

This cover is made with Liberty Fabric's own "Tana Lawn" material, a meticulously processed cotton fabric with a soft, silken feel that offers prints in vibrant colors.
About Liberty Fabrics
Liberty Fabrics is a fabric brand from England. Founded in 1875 by Arthur Lasenby Liberty (1843-1917), who discovered the beauty of Japanese art during a World's Fair in London in the 19th century. The company originated as a small import shop with oriental ornaments and fabrics. The delicate silk and intricate hand-dyed art were praised by followers of the Aesthetic Movement, and in the 1880's, Liberty began printing high-quality cotton textiles as a way to recreate sturdy versions of the delicate Eastern silks. 
Cover
Size

A6 size
W: 154 x H: 196 x T: 25 mm 
*Specifications may vary slightly

Main material

Exterior: Cotton
Interior: Polyester
Book (Cousin / Japanese / January Start)
Size

A6 size
W: 105 x H: 148 x T: 14 mm *Actual book size may vary slightly

Language

Japanese

Pages

448 Pages

Binding

Stitch-binding

Paper Type

Thin, light Tomoe River paper resistant to bleeding and designed for planners.

Graph Paper Size

4 mm

Yearly Calendar

2020, 2021

Yearly Index

Dec. 2019 - Mar. 2021 (8 pages)

Monthly Calendar

Dec. 2019 - Mar. 2021 (32 pages)

Daily Pages

Jan. 1 - Dec. 31, 2020 (378 pages)
*A blank two-page spread is featured at the very beginning of the book to provide a free area when starting out the book.
*A page is included at the beginning of each month to help in planning ahead.
*All daily pages include daily quotes.

Daily Quotes

One quote per two-page spread (English)

Weekly Pages

Not included

Memo Pages

15 pages

Informational Pages

Important Contacts / International Size Charts / Conversion Table / My 100 / Local Festivals in Japan / The Japanese Bento / Personal Notes

Listed Information

Day of the year / Week of the year (listed on monthly calendars and daily pages) / Moon phase (daily pages include every phase, monthly calendars only include full and new moon)

All covers are hand-made and may contain slight variances
Each and every cover is individually sewn by a factory worker hand-operating a sewing machine. Best efforts are made to ensure consistent sizes and specifications, but there may be slight differences.
Note: The Hobonichi Techo's Tomoe River paper is designed to prevent bleed-through, but some fountain pens and water-based ink pens are not compatible with this paper. When switching to a new pen, we recommend testing the pen somewhere in the book, such as the back memo pages, to see if the ink bleeds through or takes an especially long time to dry.
---
We Also Recommend