[PRE-ORDER] 2020 Hobonichi A5 minä perhonen Cousin // wood bird (Navy)
minä perhonen creates timeless, all-original garment textiles that are specially dyed, embroidered, and woven to recreate hand-drawn designs.

The wood bird textile depicts a neatly lined row of bird-shaped building blocks. The birds are outlined in five colors of embroidered thread that protrude from the material.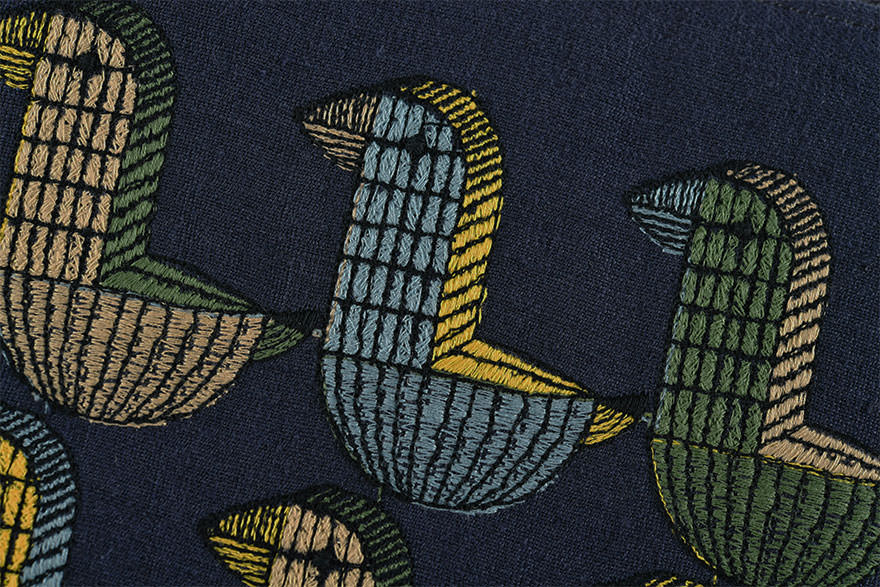 The cover is made of 100% linen. The navy exterior is matched with a beige interior. The light yellow and green bookmarks make for an enjoyable contrast in the color scheme.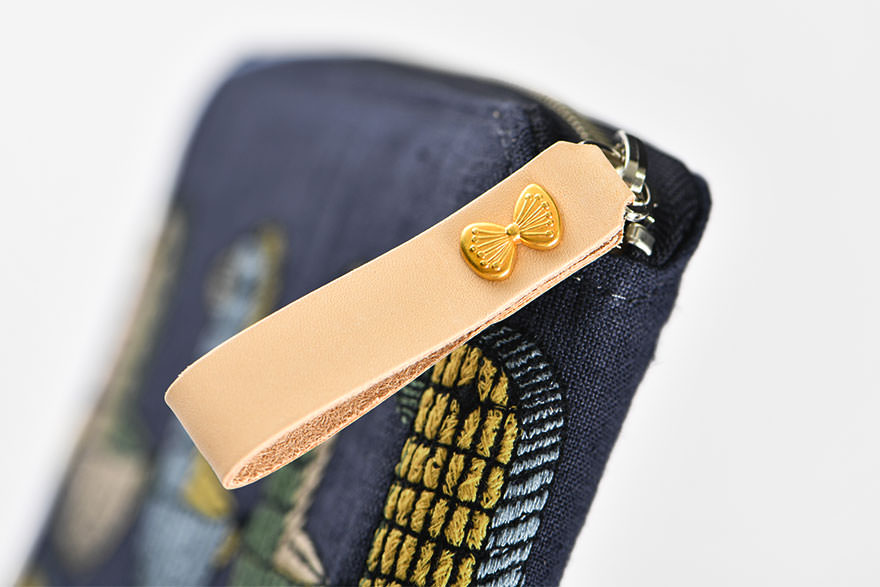 The zipper pull is made from natural leather and includes a butterfly charm.

Because of the way the cover material is cut, each one features an array of birds that's different from the next. We hope you enjoy your one-of-a-kind cover.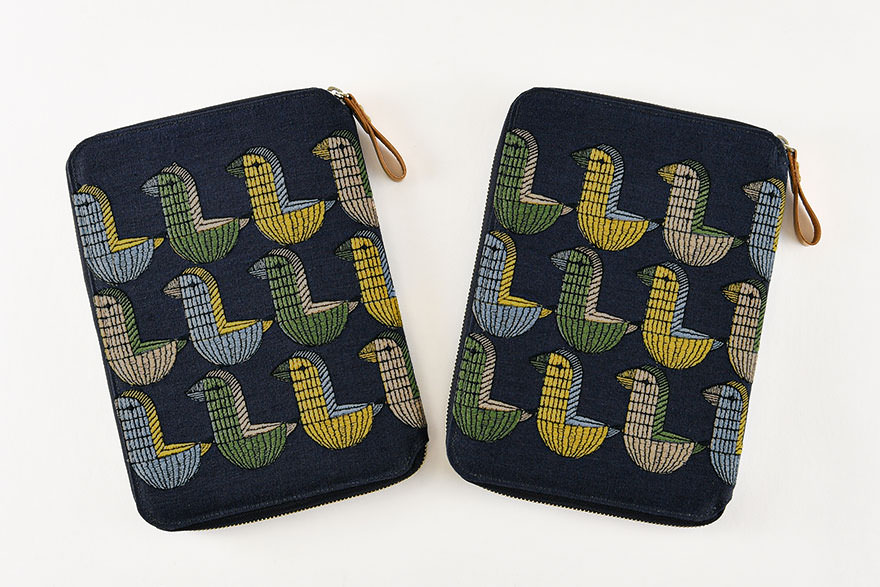 About minä perhonen

minä perhonen is a fashion brand created by designer Akira Minagawa. 
First founded in 1995 under the name minä, and renamed "minä perhonen" in 2003. In Finnish, "minä" means "I," and"perhonen" means "butterfly," expressing Minagawa's hopes to create designs as light-hearted and beautiful as a butterfly's flapping wings.
Cover
Size

A5 size
W: 188 x H: 265 x T: 23 mm

*Specifications may vary slightly

Main material

Exterior: Linen
Interior: Polyurethane Faux Leather
Leather parts: Cow leather
Book (Cousin / Japanese / January Start)
Size

A5 size
W: 148 x H: 210 x T: 17 mm *Actual book size may vary slightly

Language

Japanese

Pages

544 Pages

Binding

Stitch-binding

Paper Type

Thin, light Tomoe River paper resistant to bleeding and designed for planners.

Graph Paper Size

3.7 mm
*Monthly pages are 3.45 mm

Yearly Calendar

2019, 2020, 2021

Yearly Index

Jan. 2020 - Dec. 2020 (4 pages)

Monthly Calendar

Dec. 2019 - Mar. 2021 (32 pages)

Daily Pages

Jan. 1 - Dec. 31, 2020 (378 pages)
*A blank two-page spread is featured at the very beginning of the book to provide a free area when starting out the book.
*A page is included at the beginning of each month to help in planning ahead.
*All daily pages include daily quotes.

Daily Quotes

One per day (Japanese)

Weekly Pages

Dec. 30, 2019 - Jan. 3, 2021 (106 pages)

Memo Pages

5 pages

Informational Pages

Time Table / Graph Paper / Favorites / My 100 / Enjoy Your Techo with Letter Art / Change Your Daily Perspective / World History in the Scale of a Single Year / Solar Terms / Emergency Preparedness / Gifts / Conversion Chart / Useful Links / Age Table / Addresses (for 8 people) / Personal Notes

Listed Information

Day of the year / Week of the year (listed on monthly calendars) / Old lunar calendar / Rokuyo (traditional Japanese lunisolar calendar) (listed on monthly calendars) / Solar terms / Japanese holidays / Moon phase (daily pages include every phase, monthly calendars and weekly pages only include full and new moon)

All covers are hand-made and may contain slight variances
Each and every cover is individually sewn by a factory worker hand-operating a sewing machine. Best efforts are made to ensure consistent sizes and specifications, but there may be slight differences.
Note: The Hobonichi Techo's Tomoe River paper is designed to prevent bleed-through, but some fountain pens and water-based ink pens are not compatible with this paper. When switching to a new pen, we recommend testing the pen somewhere in the book, such as the back memo pages, to see if the ink bleeds through or takes an especially long time to dry.
---
We Also Recommend