minä perhonen is a fashion brand created by designer Akira Minagawa.
First founded in 1995 under the name minä, and renamed "minä perhonen" in 2003. In Finnish, "minä" means "I," and"perhonen" means "butterfly," expressing Minagawa's hopes to create designs as light-hearted and beautiful as a butterfly's flapping wings.
*Weeks planner book sold separately.

minä perhonen creates timeless, all-original garment textiles that are specially dyed, embroidered, and woven to recreate hand-drawn designs.

minamo expresses the leaves and branches that reflect on the lake inside a forest, the flowers that bloom close by, and the comforting wind, using lines in four colors that stretch across and intersect with one another. The lines drawn in watercolor continue on freely.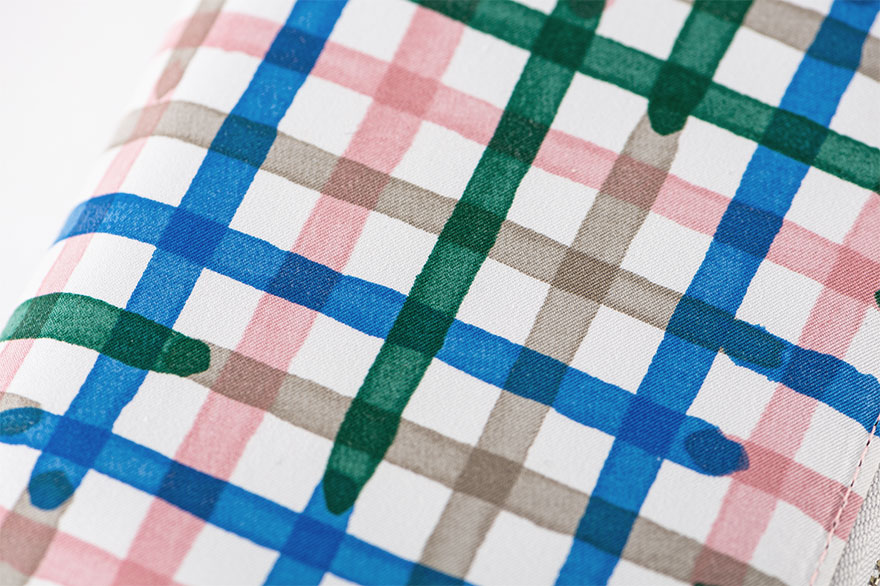 The fabric has a sophisticated sheen, and is smooth to the touch. The material also allows for the gradation in color, smudges, and the overlapping of colors unique to watercolor to be enhanced to its full potential.

The cover has a delicate pink interior with a pen hook designed to hold a pen by its clip.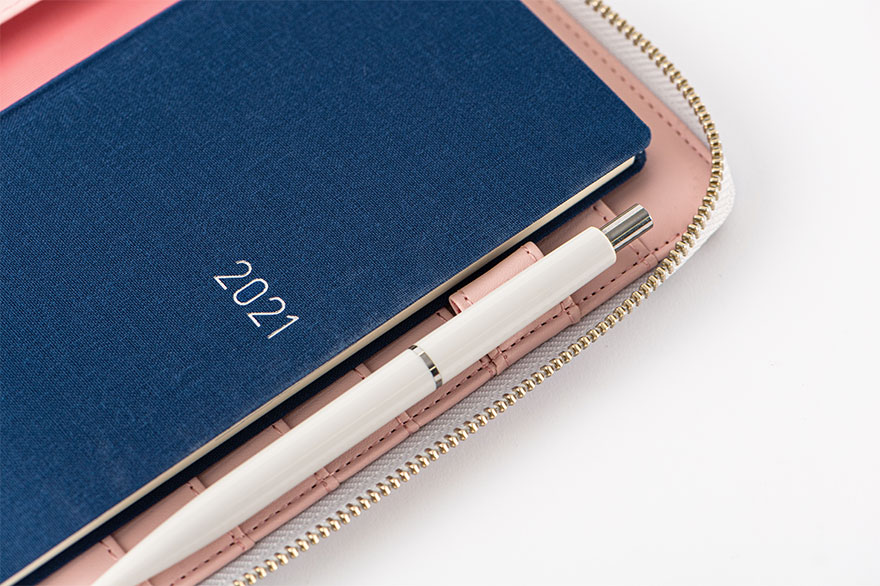 The zipper pull is made with natural leather and includes a butterfly charm.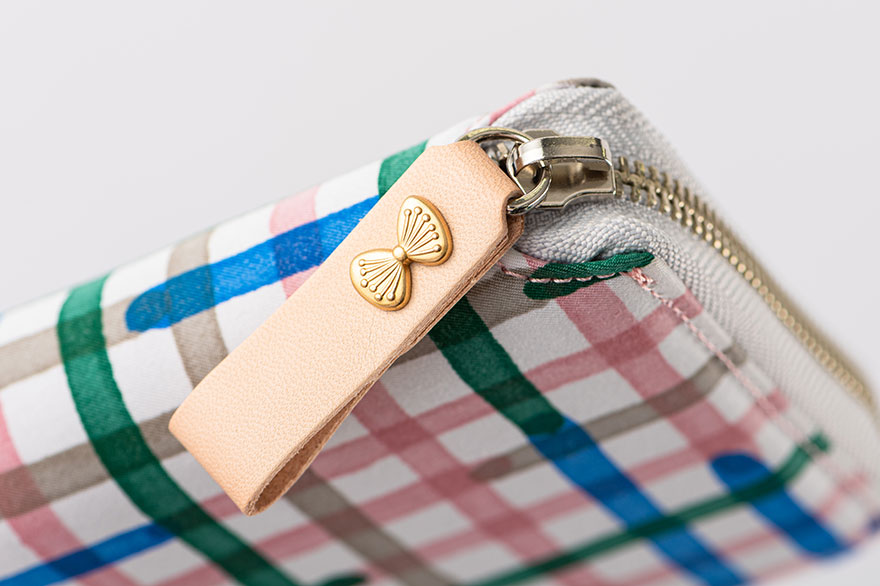 Each cover contains a unique arrangement of the pattern. We hope you enjoy your one-of-a-kind cover.
Size

W: 120 x H: 215 x T: 23 mm / W: 4.7" x H: 8.5" x T: 0.9"
*Excluding zipper pull
*Specifications may vary slightly

Main material

Exterior: Cotton
Interior: Polyurethane Faux Leather
Leather parts: Cow leather
Note: The Hobonichi Techo's Tomoe River paper is designed to prevent bleed-through, but some fountain pens and water-based ink pens are not compatible with this paper. When switching to a new pen, we recommend testing the pen somewhere in the book, such as the back memo pages, to see if the ink bleeds through or takes an especially long time to dry.
For the full collection of Hobonichi items; https://www.stickerrificstore.com/hobonichi