2020 Hobonichi Techo A6 Planner (January Start)
Select shop and brand Arts&Science owner Sonya Park directed the creation of this English-language Hobonichi Techo book, which has been refined and simplified to make it easy to use in all countries and languages. It still contains all the beloved features of the Original Japanese edition, such as the compact A6 size, one page devoted to each day, daily quotes, lay-flat binding, and more.


The graph paper in the English version is slightly enlarged to 4 mm to allow users to write comfortably in any language. Timelines are simplified to a single 12 to denote noon so users can completely customize it to their own schedule (or ignore it completely), and each day is also labeled with the number of the consecutive week that year, from 1 to 52.

The back of the book includes informational and useful pages such as My 100, Japanese Festivals, and Japanese Bentos.

The book has a chic, black textured cover subtly engraved with the Japanese characters for "techo" alongside the Arts&Science logo.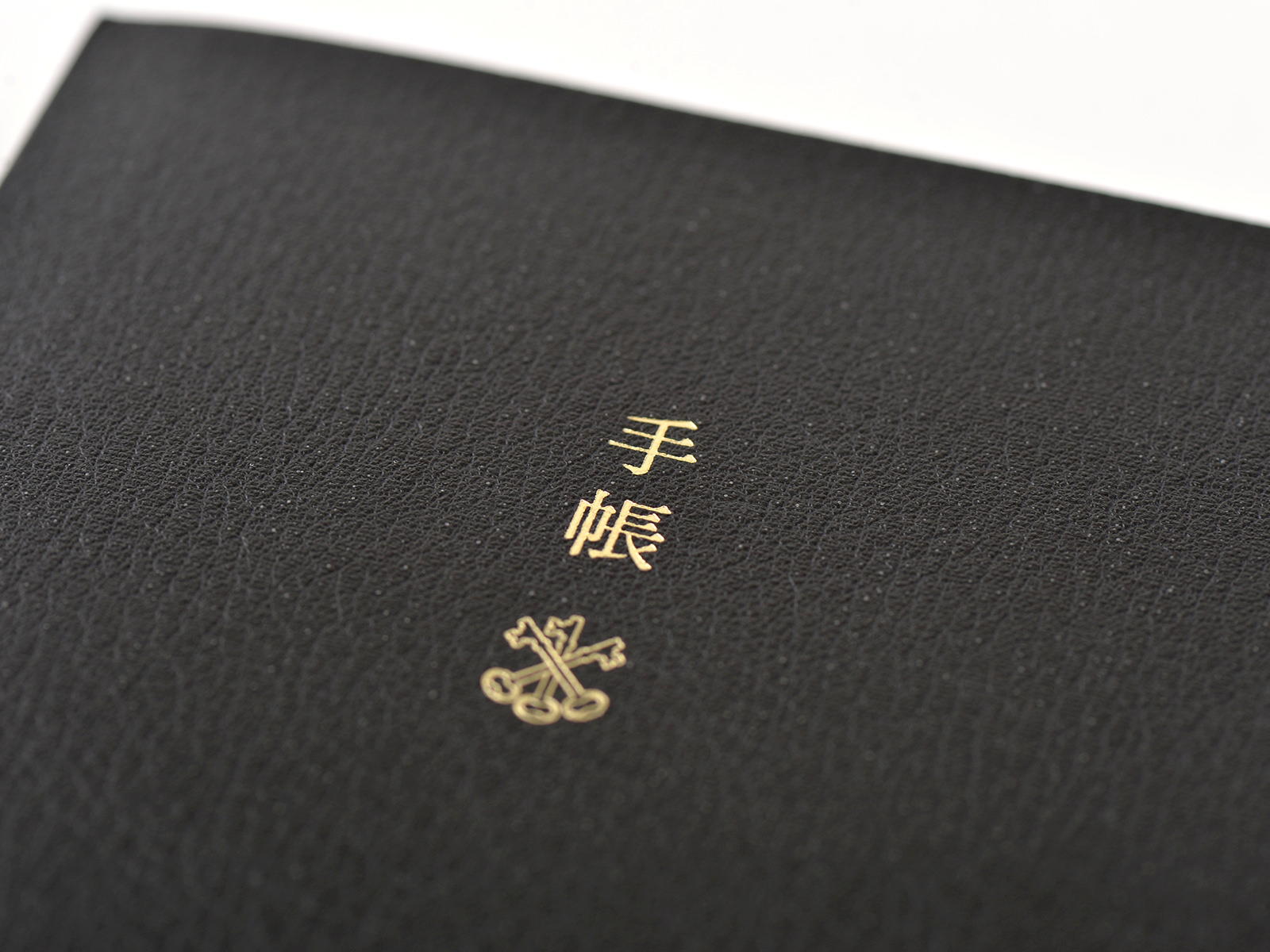 Convenient, portable A6 size
The 105 x 148 mm (roughly 4"x 6") A6 size is light and portable, making it easy to carry around and pull out anytime. The Planner book is the same size as the Original book, so the books can use the same covers.
Perfect planner paper
The thin, light paper, called Tomoe River paper, is strong, resistant to bleeding, and allows ink to dispense smoothly across the paper — an ideal choice for a planner.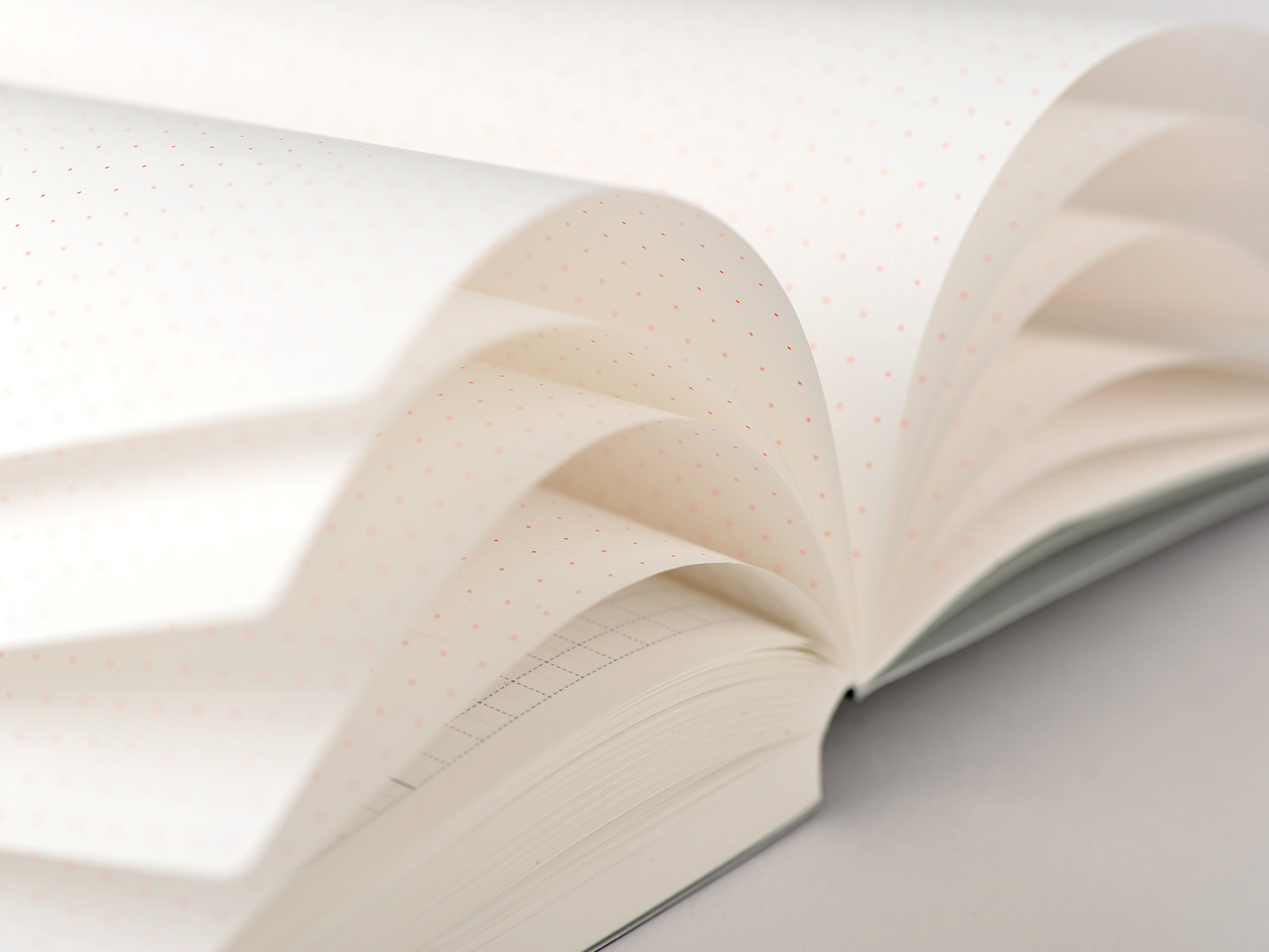 180-degree lay-flat binding
Special stitch-binding allows the planner to lay completely flat without having to hold it down.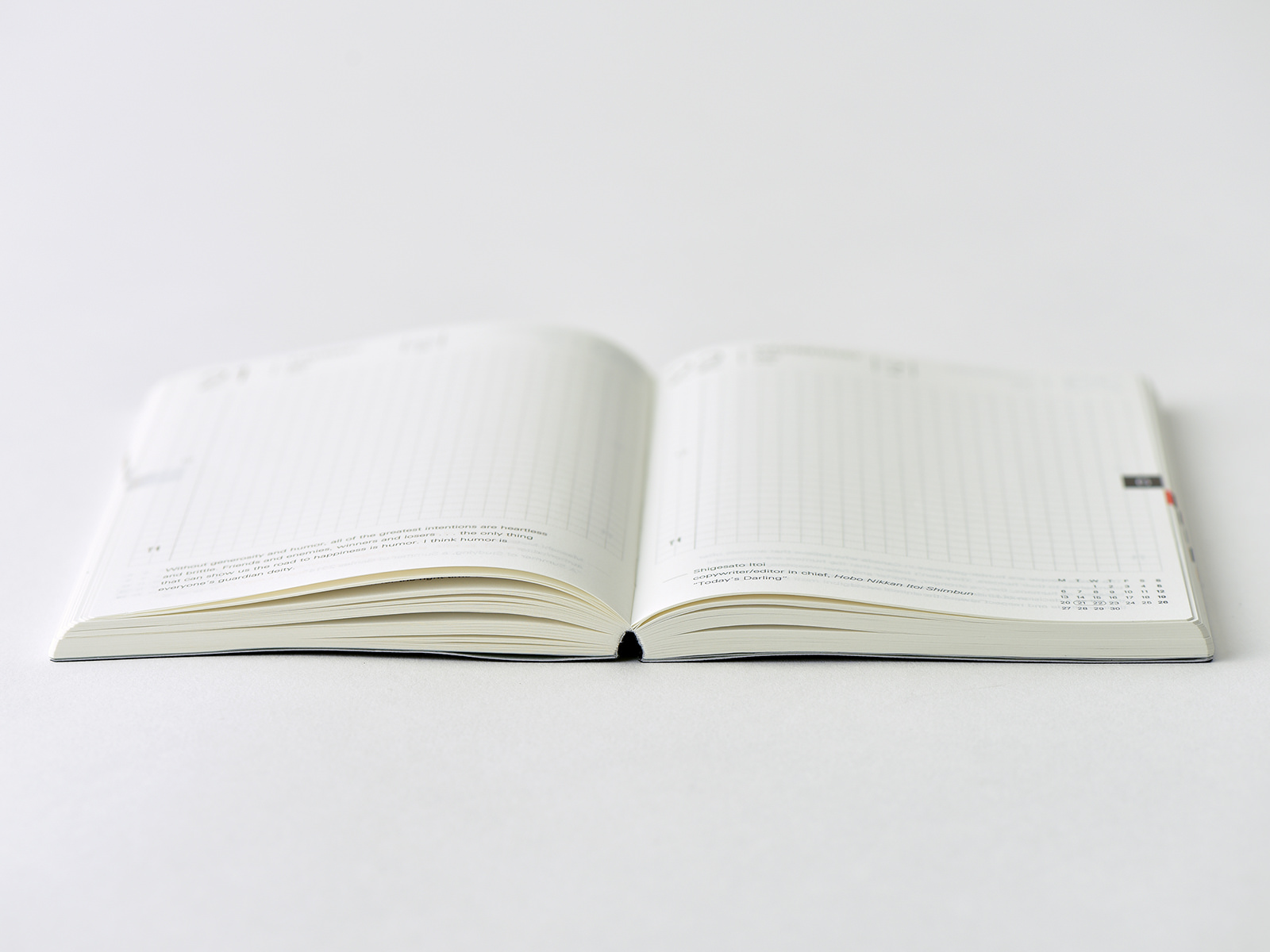 Rounded corners
The page corners are rounded to minimize creasing and damage to the edges when carried around or stored in a bag.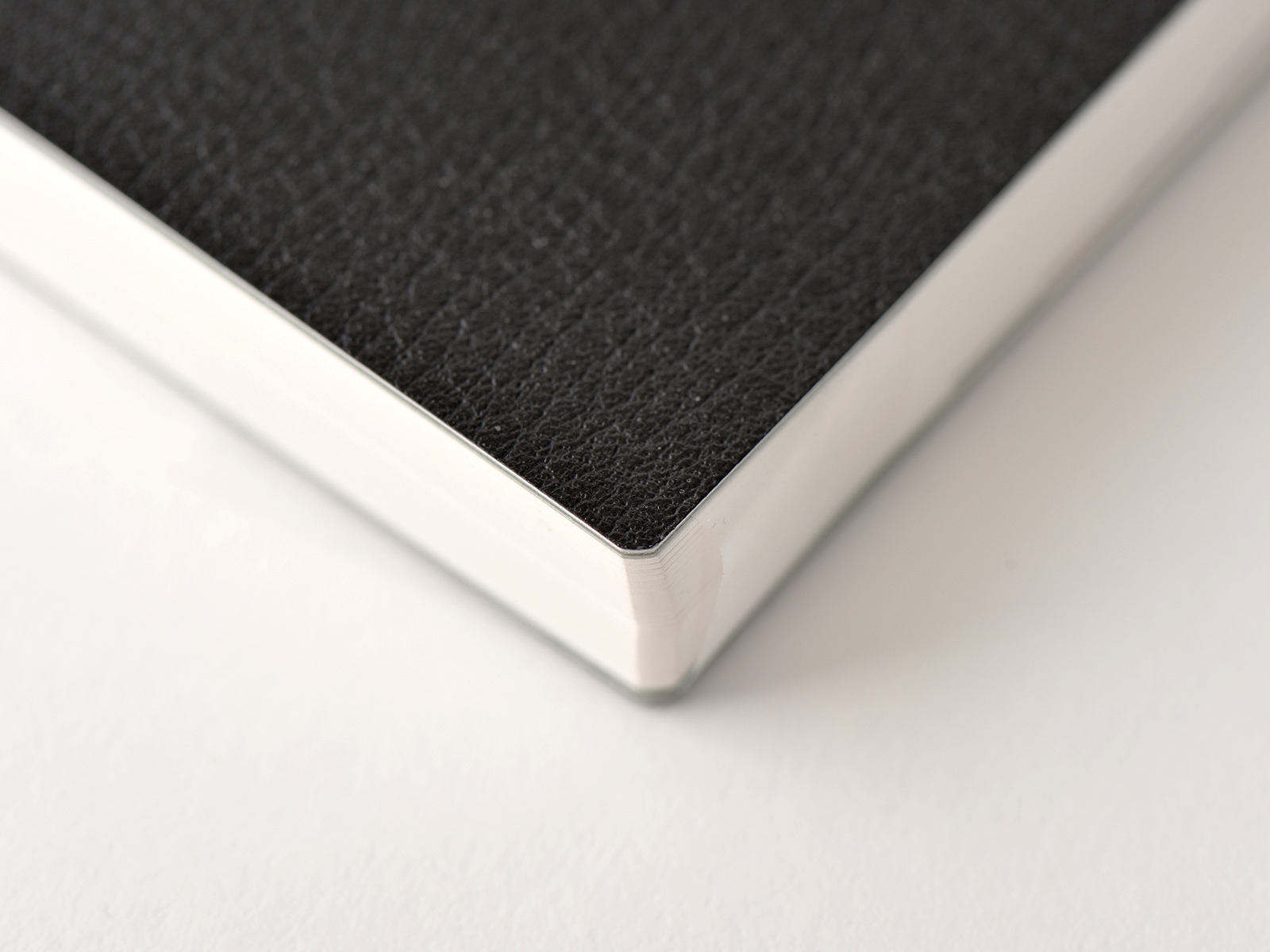 Yearly calendar and index
A convenient double-page spread shows the yearly calendars for 2019, 2020 and 2021 at a glance for a useful reference when planning ahead.
Each 2-page spread contains 4 months, with a total of 12 months in the yearly index. The top of each monthly column includes 4 lines of space for note-taking. 

The yearly index spans the following dates:
January-start: December 2019 - March 2021
 
Monthly calendar
The graph paper design is lightly printed to make it easier to write in your plans and take notes in an even line. The calendar is printed in charcoal gray and a striking red for a refreshing design. Each header includes the year, numerical month, and the English name of the month.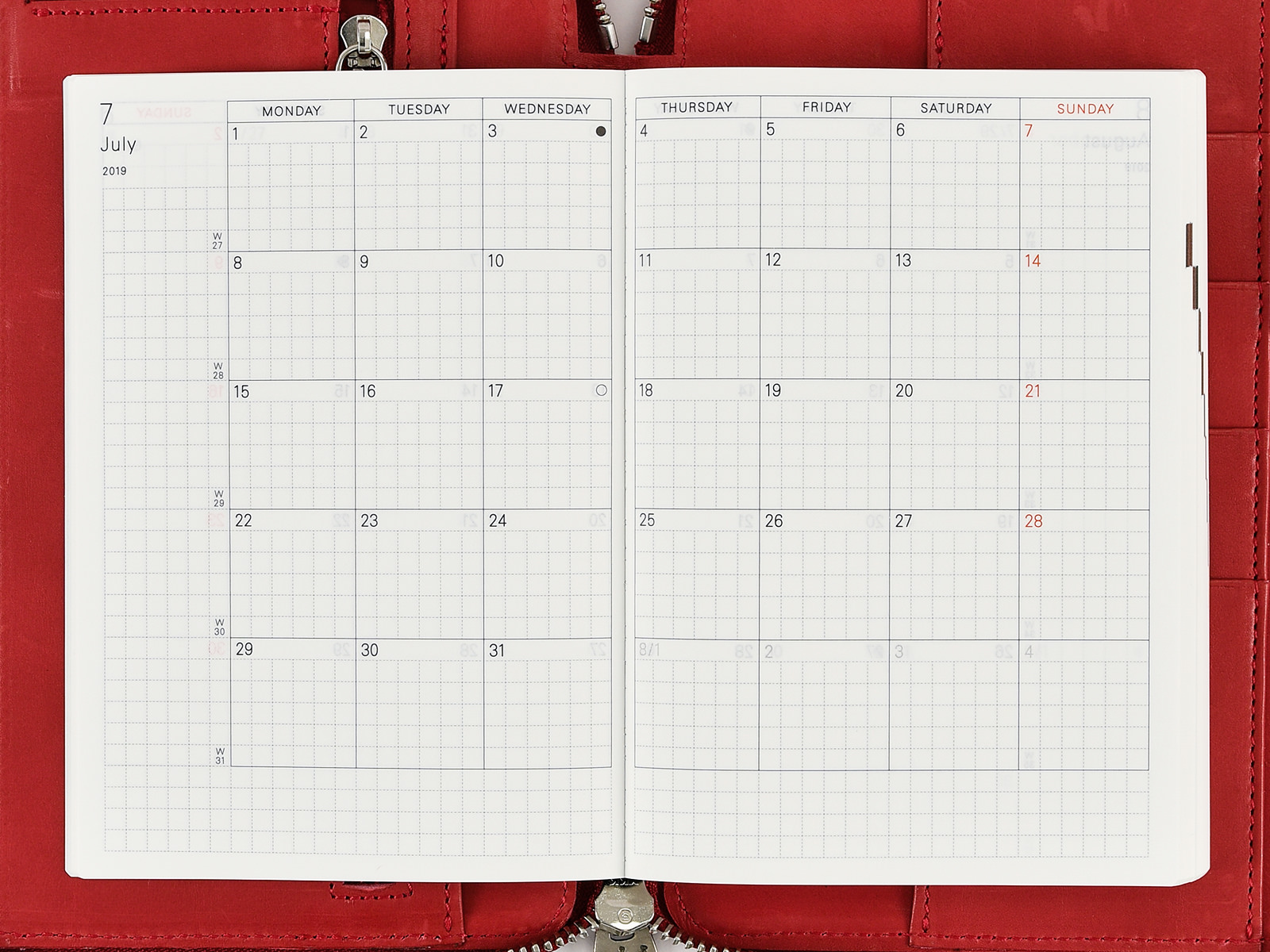 Daily boxes
Each box is lightly printed with a graph design to make it easy to fill in a full day's worth of plans. You can also take full advantage of the graph design by drawing out sections to allocate plans or entries visually.
One day per page
The planner features a format with a page devoted to each day. There's lots of open space to plan the day ahead and enjoy recording your memories and activities. Think of the pages as containers for random ideas, with a clear record of the date. Paste magazine clippings, ticket stubs and photos to make the techo something completely unique – your imagination is the only limit. The graph-paper design has been slightly enlarged from the Japanese version to 4 millimeters to facilitate easy writing in any language.
We've included a page at the beginning of each month for highlighting important dates, making to-do lists, and writing other notes to help in planning ahead.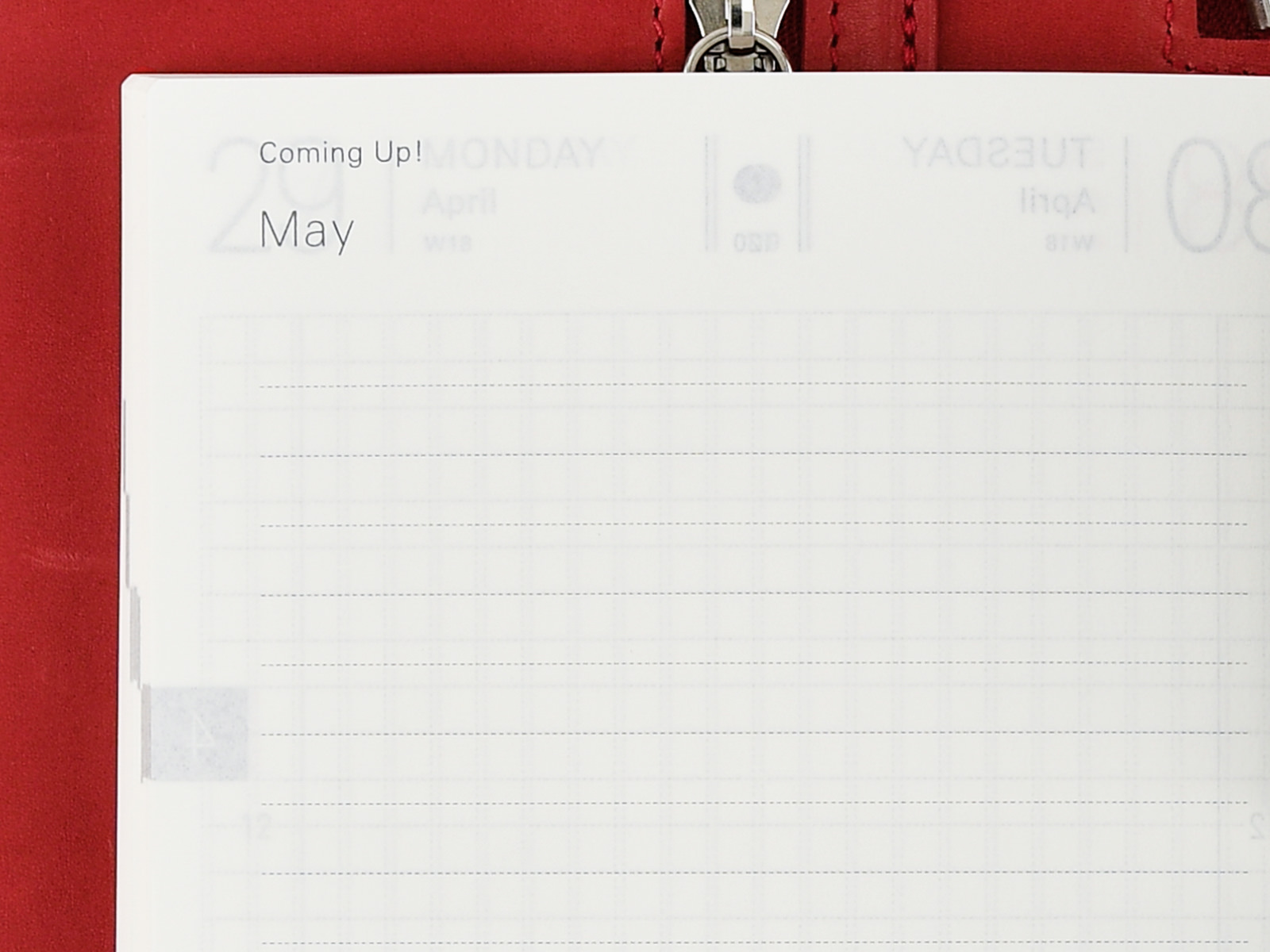 Although you can use the book on its own, you can pair it with a cover of your choice from our large selection of convenient A6 size Hobonichi Techo covers.
Size

A6 size
W: 105 x H: 148 x T: 14 mm
*Actual book size may vary slightly

Language

English

Pages

448 pages

Binding

Stitch-binding

Paper Type

Thin, light Tomoe River paper resistant to bleeding and designed for planners.

Graph Paper Size

4 mm

Yearly Calendar

2020, 2021

Yearly Index

Dec. 2019 - Mar. 2021 (8 pages)

Monthly Calendar

Dec. 2019 - Mar. 2021 (32 pages)

Daily Pages

Jan. 1 - Dec. 31, 2020 (378 pages)
*A blank two-page spread is featured at the very beginning of the book to provide a free area when starting out the book.
*A page is included at the beginning of each month to help in planning ahead.
*Every two-page daily page spread includes one daily quote.

Daily Quotes

One quote per two-page spread (English)

Weekly Pages

Not included

Memo Pages

15 pages

Informational Pages

Important Contacts / International Size Charts / Conversion Table /My 100 / Local Festivals in Japan / The Japanese Bento / Personal Notes

Listed Information

Day of the year / Week of the year (listed on monthly calendars and daily pages) / Moon phase (daily pages include every phase, monthly calendars only include full and new moon)
Note: The Hobonichi Techo's Tomoe River paper is designed to prevent bleed-through, but some fountain pens and water-based ink pens are not compatible with this paper. When switching to a new pen, we recommend testing the pen somewhere in the book, such as the back memo pages, to see if the ink bleeds through or takes an especially long time to dry.
For more 2020 Planners: https://www.stickerrificstore.com/2020-diary
---
We Also Recommend
---